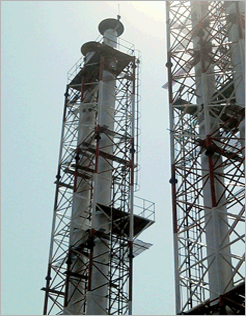 The company was established in Pune in 1995. Originally it was for catering to the growing needs of all leading boiler manufacturers in the region. Over the years company through their committed service has established name as a reliable and competent manufacturing and project management company for almost all leading industries all over India. Having several years of hands on experience in design, engineering, marketing, fabrication & project management of Industrial heating equipments and systems, the company with all its associates have established a repute in the Industrial sector.
Amongst the associate companies, Rakhoh Enterprise, which served the industry since it's inception in 1983 is the flagship manufacturing company.
After fulfilling the original goals of providing cost effective support to all leading OEM's in the region, the Group embarked upon marketing, designing, manufacturing and execution of specialised custom built equipment / systems like Waste heat recovery units, Agro-waste Boilers, Economisers, Superheaters, Coded Pressure Vessels, Chimney, Heavy equipment for Sugar, Cement & Chemical industries etc.
The manufacturing flagship co. RAKHOH, is located in the heart of Pune's Industrial Area with a total working area of 94,000 Sq. Ft.
Each of the units is managed and controlled by experienced technocrats independently. The corporate philosophy is to achieve excellence through sincere and committed efforts to deliver the best of the products and services.
In our continuous endeavor to deliver the best we have succeeded in getting ISO 9001:2000 certification for our manufacturing set up.
The prima facie principle of the group is to serve the customer's need and retaining our customers through creating goodwill among all our customers by prompt and efficient services.